These days, people have a higher expectancy when it comes to the content they consume. If you deliver to your prospects a page with no graphics, no design, no videos and just plain text…odds are that the people won't be sticking around for too long.
Google advises brands to create "Media Rich" posts…but what does that mean?
What is a Media Rich Post?
A Media Rich Post refers to a post or page that has several elements within the copy. This includes (but not limited to),
Copy
Images
Video
Social Media Embeds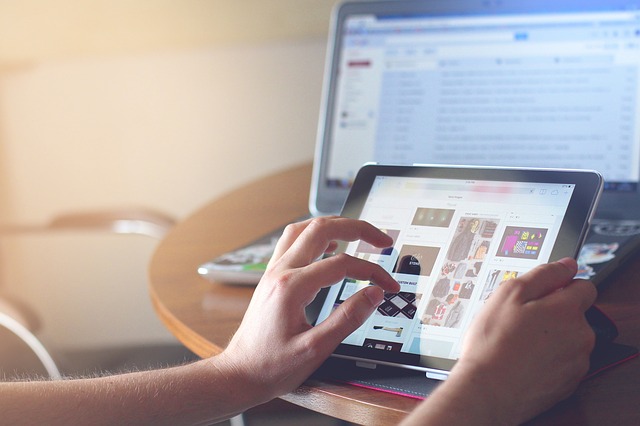 A Media Rich Post will not only have the right amount of words per post, but also will contain relevant images, perhaps a video and even social media embeds.
What is a social media embed? It's when you see those Twitter comments directly on a person's blog post. It's an embedded piece of content.
Why is Media Rich Posts important?
There are a number of factors at play;
Higher Reader Retention – People are more likely to stick around if it is visually pleasing for them
Higher Value on SERPS – Google loves media rich posts and provides higher ranking power for those kinds of posts
More Real Estate for SEO – Every Image, video and so forth creates more opportunities for backlinks, alt tags and other SEO practices that will give your post even more "beefiness".
Media Rich Posts not only appeals to your users, but also to search engines. Thus, creating these will always provide a greater ROI on your blog marketing activities.
About the Author

Caitlyn Braegelmann, Owner of Speak Marketing, is a marketing expert who helps her clients grow their businesses by utilizing strategic marketing promotions and communications. With an MBA in Marketing from Loyola Marymount University, web design certification from the University of California, San Diego, Certification in SEO from Google Analytics Academy and an Accreditation in Public Relations from the Public Relations Society of America, Caitlyn is well versed in many areas of marketing. Her professional experience includes marketing strategy, product promotions, social media, public relations, email marketing, direct marketing and much more.  With a true passion for marketing and helping her clients succeed, Caitlyn has the drive and know-how to set your company apart. To view Caitlyn's LinkedIn profile, click here.
Need assistance with your marketing efforts? At Speak Marketing, we specialize in marketing strategy, social media marketing, market research, website design, public relations, email marketing and more. Whether you need some help to jump start a project or would like ongoing management and support, Speak Marketing will tailor a solution to best fit your needs.  To learn more about what Speak Marketing can do for your business, click here.